Colloquium on Scholarly Communication
The American University Library's Colloquium on Scholarly Communication (CSC) features experts from both American University and the larger academic community presenting on challenges for academia in the twenty-first century. The Colloquia encompass a variety of topics that present challenges and opportunities to scholars and scholarly institutions, from the complexities of open access publishing to methods of cultural preservation in a digital-first age. Small-group presentations allow faculty and administrators from all disciplines and levels to engage with speakers regarding these key issues shaping the University's future.
The 2015–2016 events attracted experts in fields ranging from academic authorship to the digital humanities. The following summary of this season illustrates the diverse and intriguing range of topics.
This Just Got Meta: Bibliographic Description, Data Visualization, and Digital Humanities in Libraries

Jean Bauer, Associate Director of the Center for Digital Humanities at Princeton University, discussed the relationship between library catalog data, archival metadata, and digital humanities projects.

Library Technology Innovation: Building a Start-up in a Library

Kim Dulin, Library Innovation Lab Director at the Harvard Library Innovation Lab, addressed the creation of the lab, its growth, and the lessons learned from adapting to a start-up process in a traditional library setting.
Does Copyright Still Matter for Academic Authors?

Kevin Smith, Dean of the University of Kansas libraries, spoke on the topic of copyright law and academic authorship.

When Authors Rule: The Shifting Balance of Power in Scholarly Publishing

Chris Kenneally, Director of Business Development at Copyright Clearance Center, identified what lies behind the remarkable changes in publishing of the past 15 years, and what authors can do to harness these forces to their advantage.
Programming Highlights
Books That Shaped America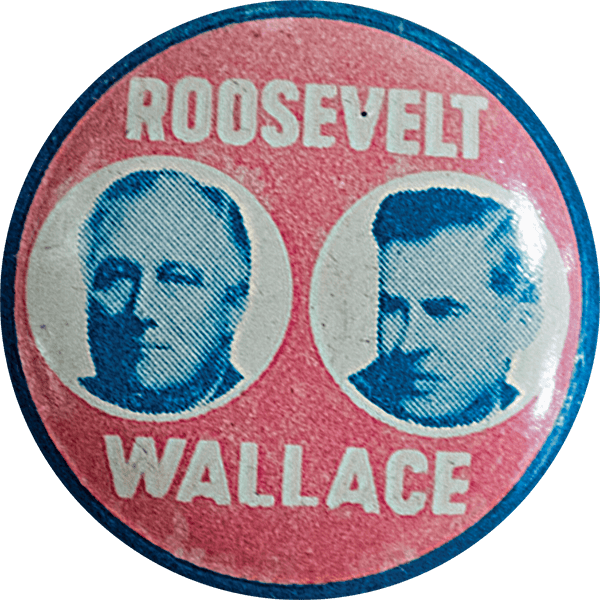 Once again, this series brought together members of the AU and Washington, D.C. communities to discuss selected texts from the Library of Congress's "Books That Shaped America" list, provoking illuminating conversation about the importance of books to individuals and society.
The BTSA series at American University helps to facilitate that conversation. Each text is selected by an AU faculty member who volunteers to lead a dialogue about that work. Because discussion leaders and audience members come from a wide variety of backgrounds, each event in the series is unique.
Alan Kraut, University Professor of History, discussed A Tree Grows in Brooklyn by Betty Smith, an early socially conscious novel that examines poverty, alcoholism, gender roles, loss of innocence and the struggle to live the American Dream in an inner city neighborhood of Irish American immigrants.
Daniel Whitman, Assistant Professor of Foreign Policy at the Washington Semester Program, spoke about Their Eyes Were Watching God by Zora Neale Hurston, a masterwork considered to have paved the way for younger black writers such as Alice Walker and Toni Morrison.
Childhood favorite, Goodnight Moon by Margaret Wise Brown was addressed by Dr. Vivian Maria Vasquez, Professor of Education. Vasquez specifically looked at ways that the book has circulated across the globe, as well as how the text may be read from a critical literacy perspective.
In celebration of Black History Month, Theresa Runstedtler, Associate Professor, Department of History, discussed The Autobiography of Malcolm X, a classic American autobiography that expressed for many African-Americans what the mainstream civil rights movement did not: their anger and frustration with the intractability of racial injustice.
Despina Kakoudaki, Associate Professor and Director, Humanities Lab, presented on Gone with the Wind by Margaret Mitchell. The most popular romance novel of all time was the basis for the most popular movie of all time (in today's dollars). Set in the South during the Civil War, the book won both the Pulitzer Prize and National Book Award.
Another classic children's book, The Snowy Day by Ezra Jack Keats, was the subject of Curriculum Materials & Education Librarian Alex Hodges' discussion. This work is the first full-color picture book with an African-American as the main character.
Marianne Noble, Associate Professor, Department of Literature, spoke about The Great Gatsby by F. Scott Fitzgerald. Once ranked by AU's faculty, staff, and students as their favorite book, the novel explores the themes of class, wealth and social status, Fitzgerald took a cynical look at the pursuit of wealth among a group of people for whom pleasure is the chief goal.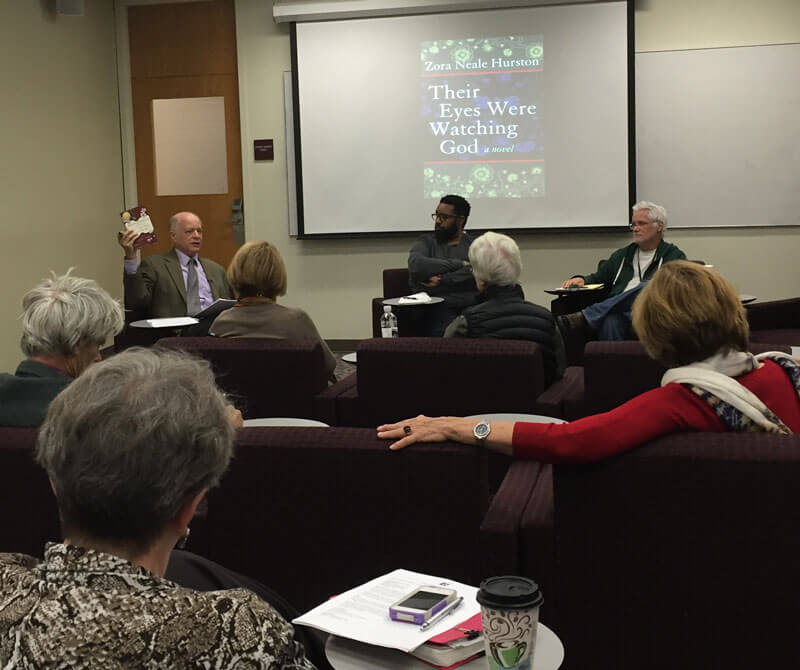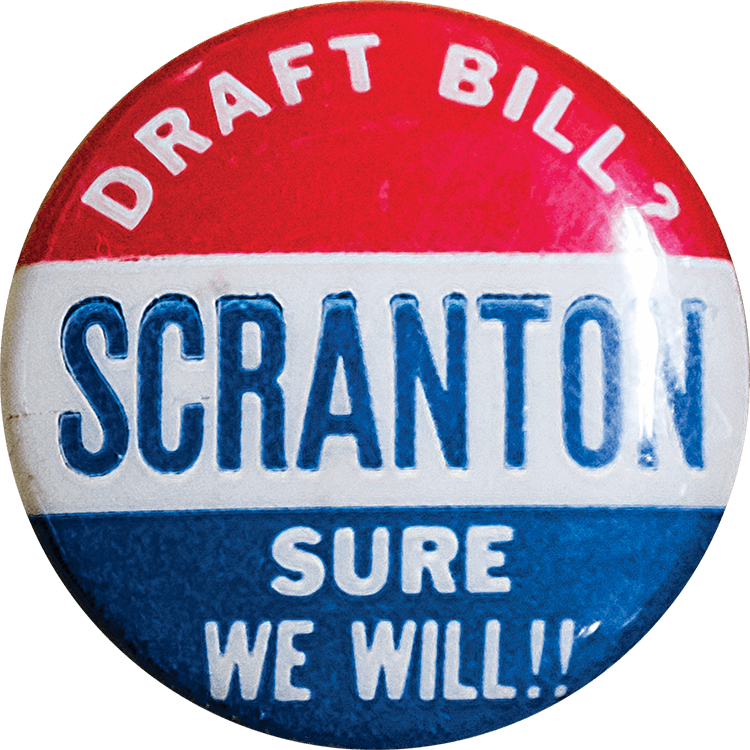 Recorded Books That Shaped America presentations may be viewed via AU Library's YouTube channel.
For more information about upcoming speakers and topics, visit our events website.
Research in Progress
These events showcase research from across the American University community, with a special emphasis on innovative or multidisciplinary approaches, as well as initiatives from AU 2030.
AU 2030 identifies and promotes work in groundbreaking areas of scholarly exploration with a special emphasis on cross-disciplinary and emerging fields. Events hosted by the Library spotlight projects included in this initiative. Project leaders discuss the inspiration and vision for their projects.
In October, the Library and the AU Sustainability Collaborative Colloquium co-sponsored a panel presentation on climate change. This panel was moderated by Larry Engel, Associate Professor, School of Communication and included perspectives from David Bartlett, Executive in Residence in the Department of Management and Director of Global and Strategic Projects at the Kogod School of Business, Kiho Kim, Professor of Environmental Science in the College of Arts and Sciences, and Paul Wapner, Professor at the School of International Service.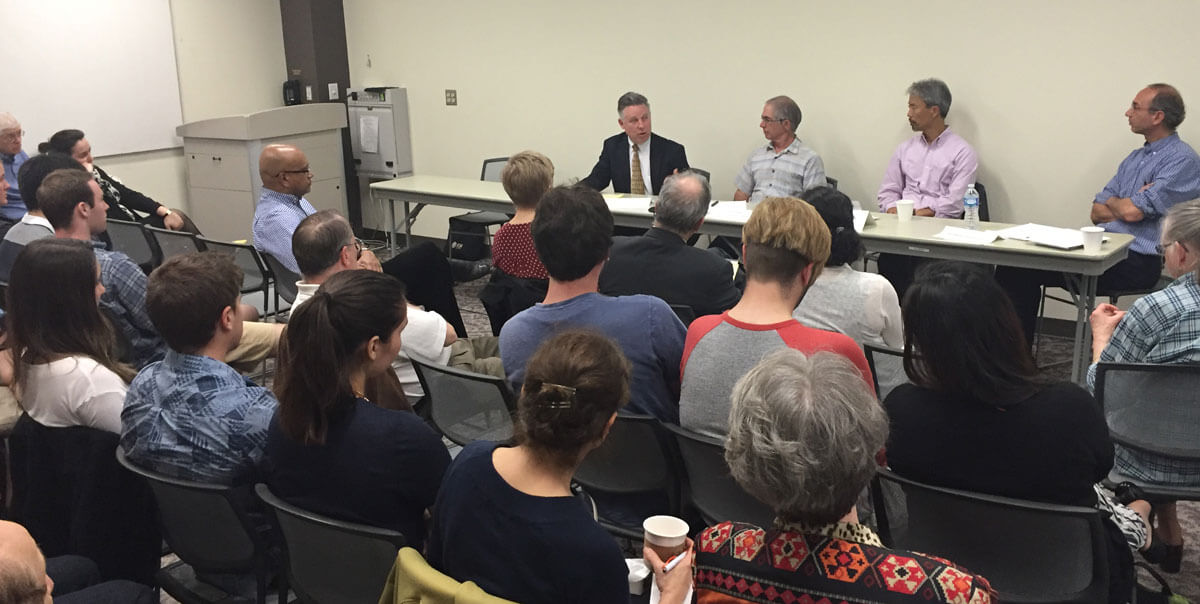 In March, the Library and the AU Sustainability Collaborative Colloquium co-sponsored a panel presentation entitled 'What is Sustainability? A Cross-Disciplinary Discussion,' featuring Rebecca Dell, Adjunct Assistant Professor of Environmental Science in the College of Arts and Sciences, Daniel Fiorino, Distinguished Executive in Residence in the Department of Public Administration and Policy at the School of Public Affairs, and Sikina Jinnah and Simon Nicholson, both Assistant Professors in the School of International Service.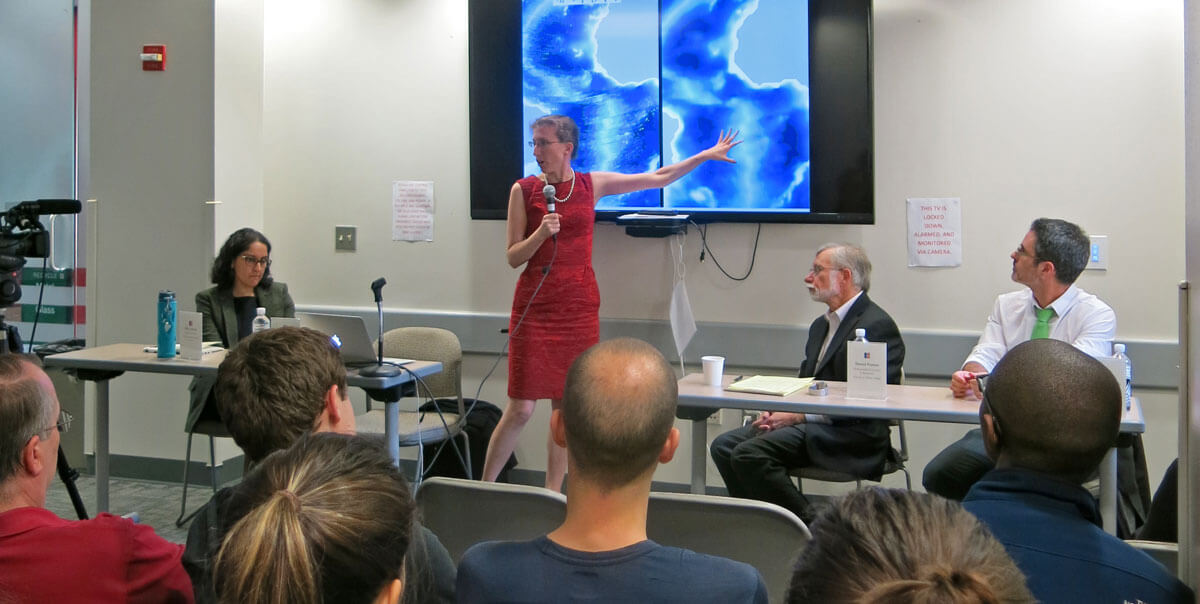 Recorded sessions of Research in Progress are available on AU Library's YouTube channel.
For more information on future programming, visit our website.
Top Circulating Technology